Why Choose Us
EXPERIENCE
With over 41 years in the gutter industry, you can trust that we'll design a seamless gutter system to meet your needs.
HONEST AND DEPENDABLE
If we do not think a seamless gutter system will help your situation, we won't sell you one. We haven't been in business as long as we have by just to make a quick buck. If you ever have any issues with your gutter system that we installed, we will resolve the issue as soon as possible.
Who We Are?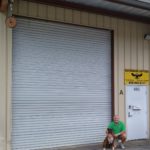 Waterhawk Gutters, LLC is owned and operated by a Tallahassee native, Bill Sullivan. Bill has been in the gutter industry for over 20 years.
Next

Previous

A Few Satisfied Customers
"Best gutter installation and service in Tally. Really care about their customer."
Mark H.
"These guys know what they're doing! They're down to earth and really take care of their customers which is rare these days. If you're looking for a hassle free, no stress, quality rain gutter installation in Tallahassee, these are your guys hands down! Thanks Bill!"
Chad S.
"Extremely professional from start to finish. My free estimate was right on the money and the job was completed on time. Thank you Bill"
Tucker H.
"I was very impressed with all of the options they were able to provide me. They had many color choices, decretive gutters, half round gutters, K-style, gutter screens, and too much more to list here. Absolutely love them! Thank You Bill & Team!"
Alexandra L.